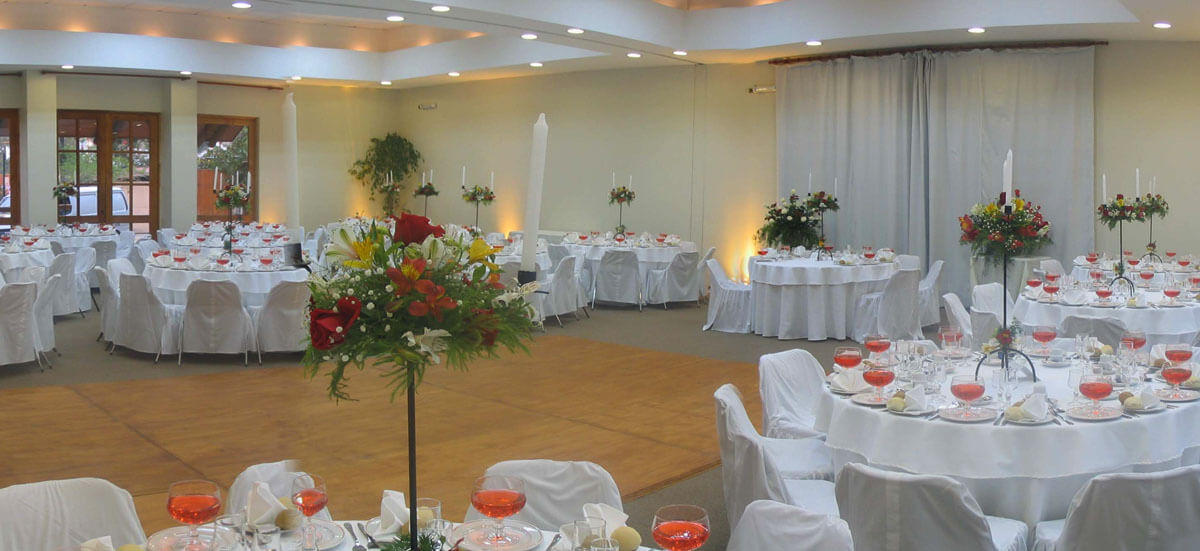 With capacity for 65 people in conference and 45 people in tables.
Our new event and seminar room, with capacity for 300 people, is also divisible into 2 rooms, for 100 and 200 people in conference. This gives us great flexibility when accommodating groups in different configurations.
Halls of support: White and Club Saloon
As support for the events, it is possible to contemplate the implementation of two other rooms for their meetings: White Room, with capacity similar to our Great Hall Copihue 1, and a small room with capacity for groups of up to 15 people called Club Saloon.
Computer (CPU), Noteboook.
Internet wifi throughout the hosteria.
Acrylic slate, flipchart, pointer, podium.
Amplification (optional).
All the rooms have air conditioning.
Water and candy for the work tables.
Data Show (additional cost).
Seminar programs include accommodation, meals, a fully equipped lounge and all the hotel infrastructure for recreational activities.