Tradición, calidad y experiencia desde 1956.
Qué dicen de nosotros

Aduanas
From my consideration,
By means of this, I inform the corresponding that Hosteria el Copihue has been the place chosen by our institution in various opportunities for training activities, planning days and work of the management team, in the last 10 years.
The selection of Hosteria el Copihue has been due to its quality and comfort of the facilities, services, its gastronomy and the warm attention of the staff.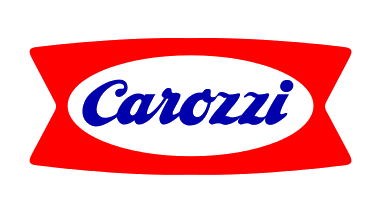 Carozzi
From my consideration,
By means of this, I am writing to you in order to widely recommend Messrs. Hosteria El Copihue, who have given us a service of the highest level on several occasions.
El Hosteria El Copihue, has been the place chosen by us for multiple events of our group of companies, such as New Year's Trips, Conventions, etc., which have always been a success, thanks to their experience in handling massive activities , the quality of the food products, the comfort and hygiene of its facilities, the very kind and diligent attention of its staff, among other factors.

Municipalidad de Providencia
By this means we want to express our gratitude for the support provided in so many years to our Social Program "Holidays in Providence"; intended for resident families under 65 years of age.
Due to the characteristics of the program, the experience acquired through his attention, disposition and welcome has been fundamental along with the professionalism of the team he leads.
Consistent with the above, we manifest our commitment to transform ourselves into promoters of their beautiful locality.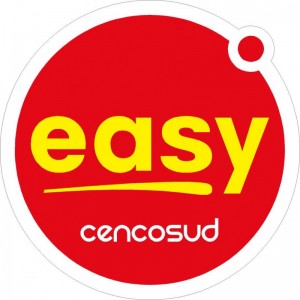 Easy
I know the services delivered by Hosteria El Copihue since January 2013 and I must inform you that in these almost 3 years has proven to be a company that meets all the standards in services and quality that can be offered today in the market.
We consider them a family business with apt qualities in both the services delivered by their owners and their workers, emphasizing mainly the cordial treatment to their guests. They have excellent facilities and an exquisite menu menu highlighting their offer of desserts and Creole food.
For all these reasons, and based on my experience with Hostería el Copihue, I can guarantee that the services delivered are of the highest level and will meet the expectations that you set.

Megasalud
Dear Sirs, for more than 20 years I have known the services of Hosteria el Copihue and I can certainly recommend them.
In my capacity as manager of human resources, in several companies, I have done a number of activities (strategic planning seminars, training and training, institutional walk, among others), all of them were a success: The Copihue has a clear and determined Customer orientation, which is noted in every detail of the staff's attention, exquisite cuisine, comfort of the facilities and the warm attention of the Kubierschky family. I do not hesitate to recommend El Copihue.
Minsal
The Department of Risk Management in Emergencies and Disasters certifies having received, in full compliance, the services contracted to the El Copihue Inn, for the development of the National Day of the Network of Emergency and Disaster Coordinators held in the month of December, having access to an excellent service of feeding, cleaning, logistics, internet, attention to the guest among others things, that without a doubt, contributed to the success of this labor activity that has great importance for this department and for our Ministry.
El Copihue Inn complies with all the necessary standards to carry out all kinds of activities and also has a human team that kindly welcomes all those who visit them.
Nuestra Historia
Ubicado en calle Diego Portales #2203, Olmué V región, Hostería El Copihue fue fundada en septiembre de 1956 por Don Federico Kubierschky T, y su señora Hedwig Heitkamp W. con un pequeño comedor que solo tenía 8 mesas, 8 habitaciones para alojados y una pequeña piscina. En 1958 fallece Don Federico, continuando su señora sola, por un espacio de once años.
En 1969 se incorpora su hijo Pedro Kubierschky Heitkamp y la señora de éste, Gloria Mafud Haye.
Con su salud quebrantada por el gran esfuerzo realizado, Hedwig se retira de la actividad en 1970, no sin antes haber construido un nuevo pabellón de alojados, ampliado el comedor y reconstruido la casa principal, después del terremoto de 1965.
A Pedro y Gloria les es posible adquirir las propiedades colindantes, lo que les permite construir dos pabellones de habitaciones familiares, efectuar nuevas ampliaciones al comedor, construir una cocina modelo, una hermosa piscina, acogedores jardines con juegos infantiles, salas para conferencias y mucho más.
En 1991 se incorpora la tercera generación, con Alejandro Kubierschky M. Y posteriormente su señora Paulina Cornejo S., En 1996 se incorporan además Paola Kubierschky y su esposo Esteban Vidal C, continuando con la tradición iniciada por sus abuelos. Actualmente se encuentra también, Carolina Kubierschky.
Instalaciones
[rl_gallery id="158"]
Olmué
Olmué se encuentra a los pies del Parque Nacional La Campana, a solo 45 kms de Viña del Mar y 90 kms de Santiago, a través de las Ruta de la Cuesta La Dormida. El entorno campestre del Valle de Olmué, hace que sea un destino muy visitado durante todo el año. Las inigualables propiedades de su aire, lo hacen especialmente indicado para personas que sufren de enfermedades respiratorias, tanto adultos y niños. La oxigenación producida por los bosques del Parque Nacional La Campana, logran relajar de forma inmediata a todos los visitantes, logrando así un descanso agradable y reparador. Olmué tiene atractivos lugares para el esparcimiento de sus visitantes, tales como: El Parque Nacional La Campana, La Poza El Coipo, en el sector de Cajón Grande, La Iglesia de La Dormida, declarada Monumento Nacional y La Capilla del Niño Dios de Las Palmas, con su imagen milagrosa del Niño Jesús. Aeródromo de Planeadores, donde puede solicitar un vuelo demostrativo y El Museo de Aeromodelismo. Y a sólo pasos de la Hostería, el parque El Patagual, donde anualmente se realiza el Festival del Huaso.